Sweet Adelines Australia members back together again!
We had the most wonderful time in Adelaide in May, at the much-anticipated Region 34 Festival! This was the first national event for the organisation since our regional convention in Hobart in 2019. The event combined education, performance and socialising opportunities throughout the weekend, predominantly at Adelaide Entertainment Centre.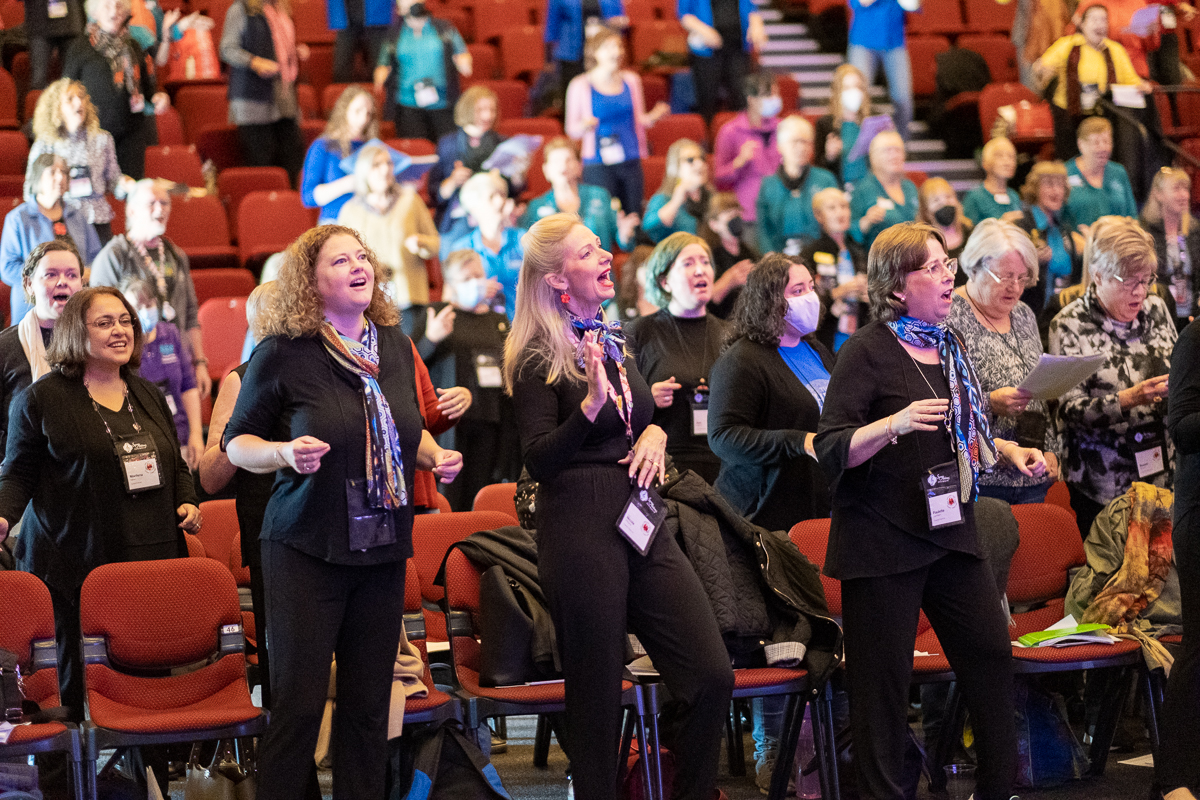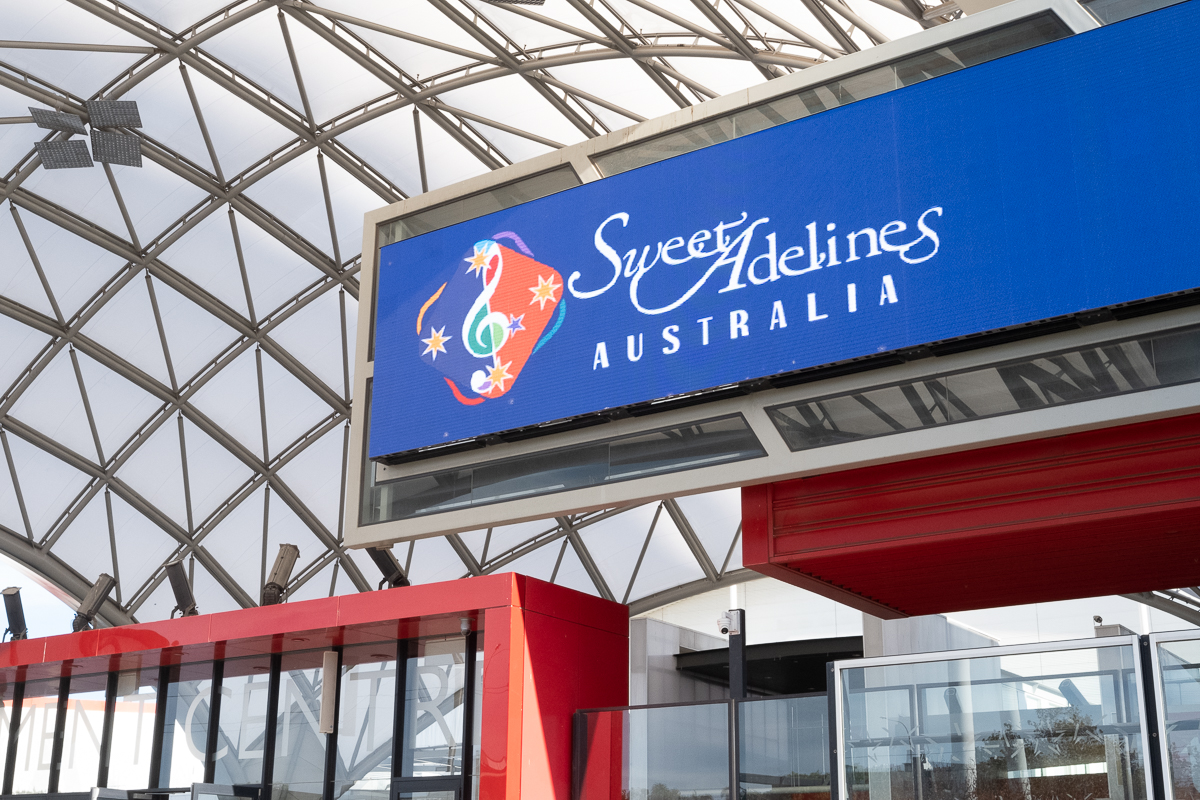 Education sessions on gospel and jazz music were run by the Charmaine Jones, powerhouse director of Gospo Collective, and we also rehearsed our festival song, Happy Together (so appropriate!). There was a Festival Concert featuring several choruses and quartets from around Australia, including special guests The Festival Statesmen.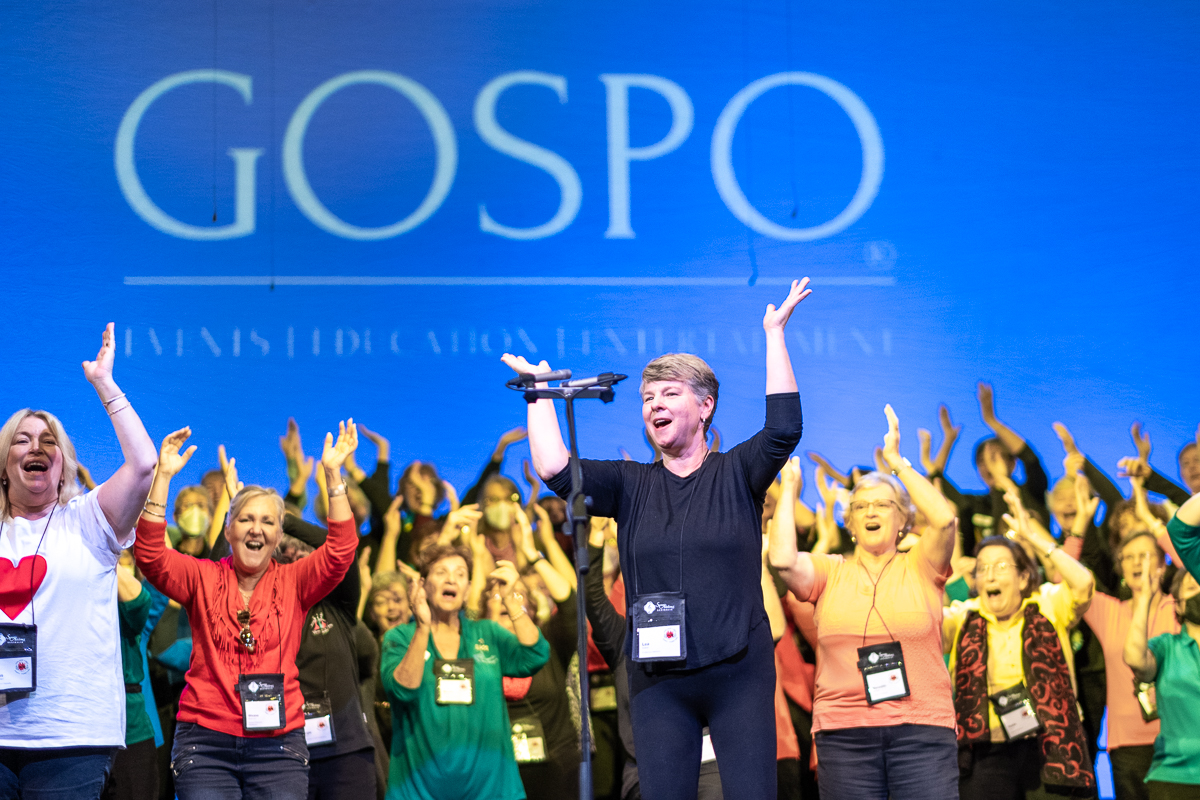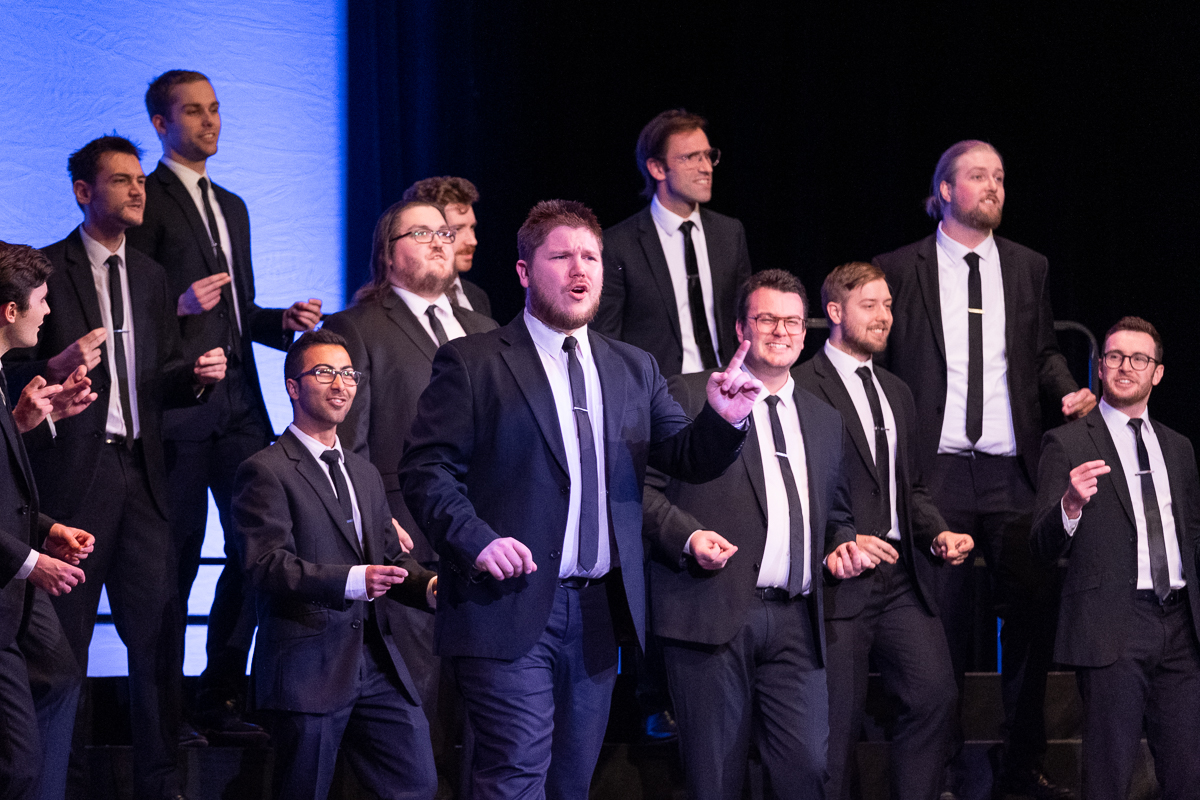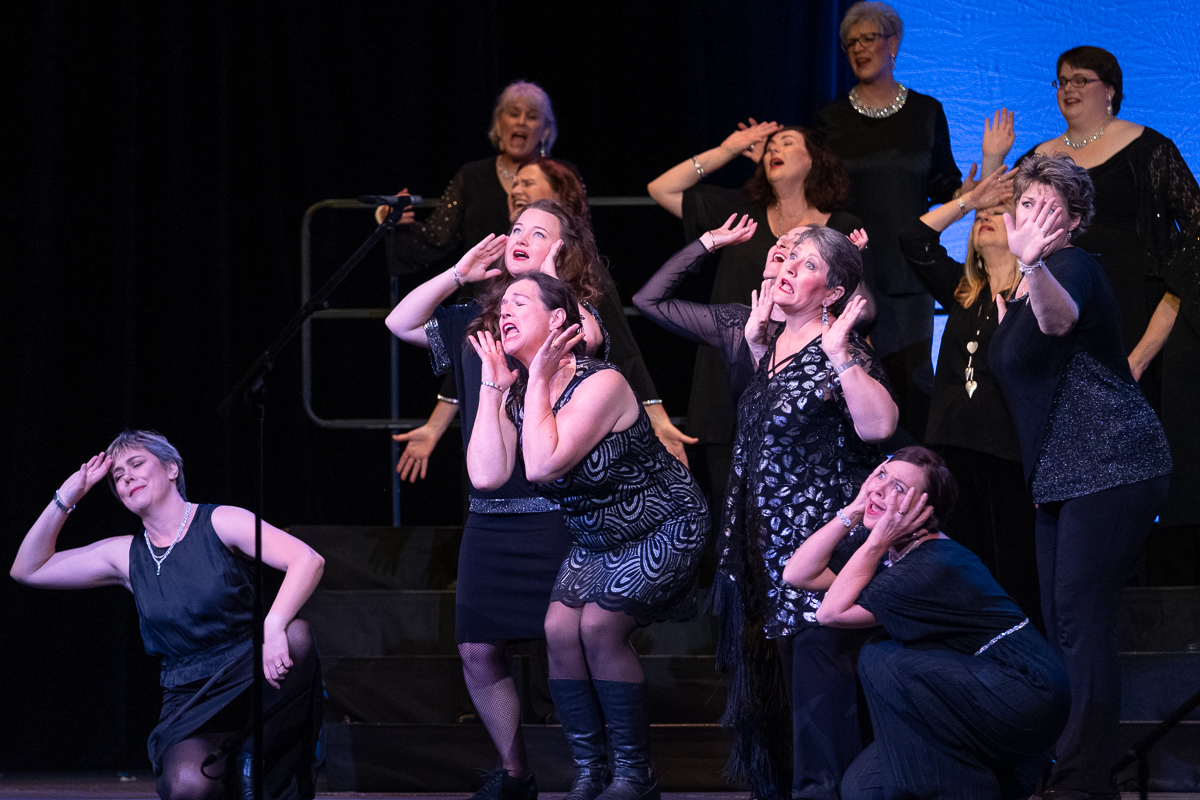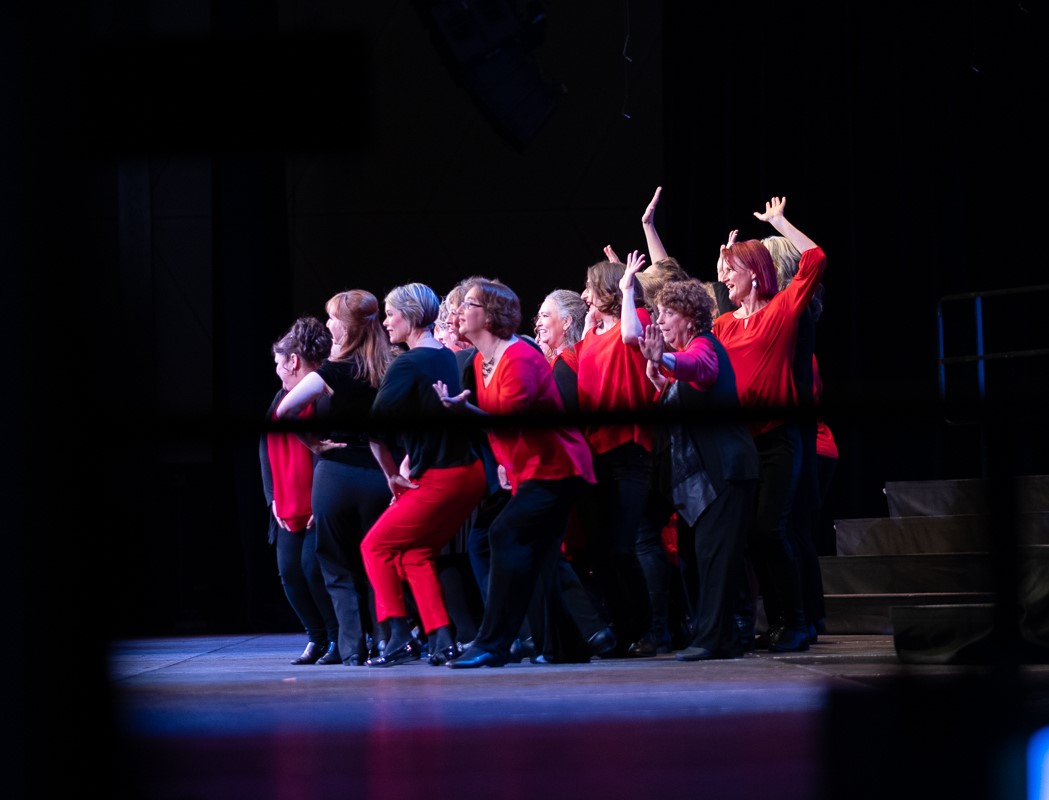 Festival Concert pics - clockwise from top-left: The STAR Chorus, directed by Education Coordinator Lea Baker,
The Festival Statesmen, Brindabella Chorus,

Hobart Harmony Chorus,

After the concert, we headed over to the Adelaide Showgrounds for a fun 'Bevvies and Barbershop' event in the Ridley Centre. This was run by arranger, director and educator Alex Morris, ably assisted by Debacle Quartet, who taught us Alex's arrangement of the Vanessa Amorosi classic song, Absolutely Everybody, in record time! The evening also included a lovely dinner, some festive bevvies, dancing and catching up with friends.

On the final day of the Festival, we started with a warm-up, rehearsal and thank-yous at the Queen's Theatre, before heading to Rundle Mall to perform several regional songs for the locals. It was a joyful event and we were thrilled to be able to put smiles on the faces of so many passers-by!

We can't wait until our convention next year in Brisbane in May, where we're sure we'll have just as much fun! Thanks to Adrian Gimpel for some gorgeous photos of the Festival weekend.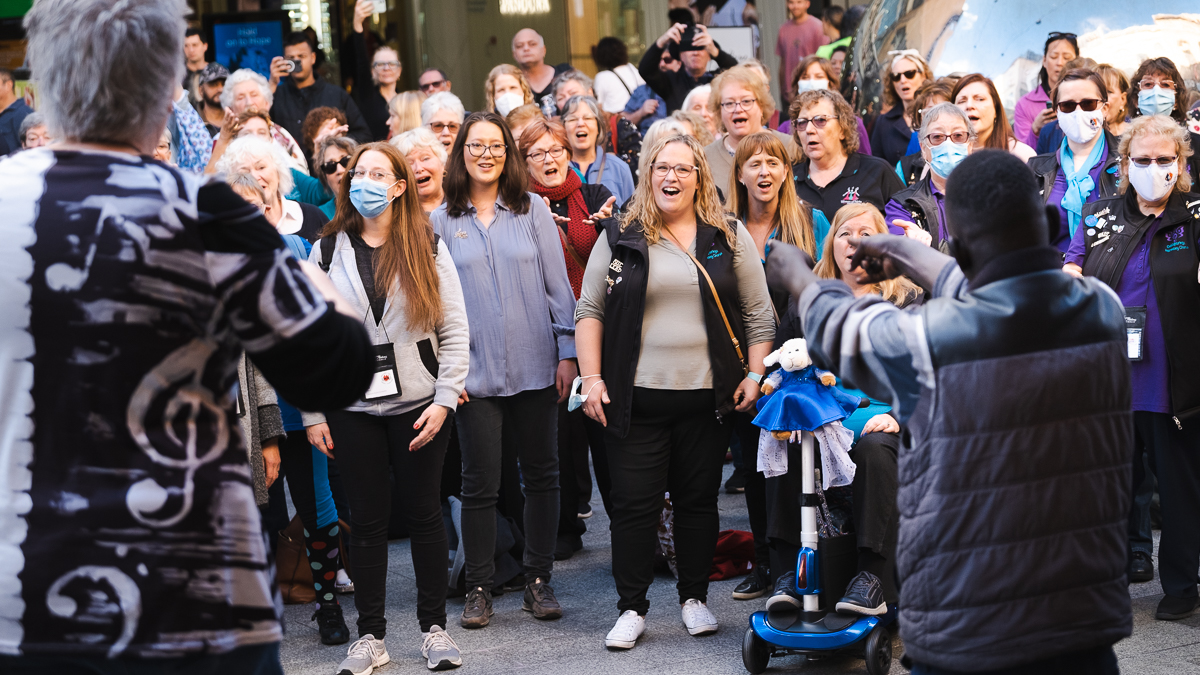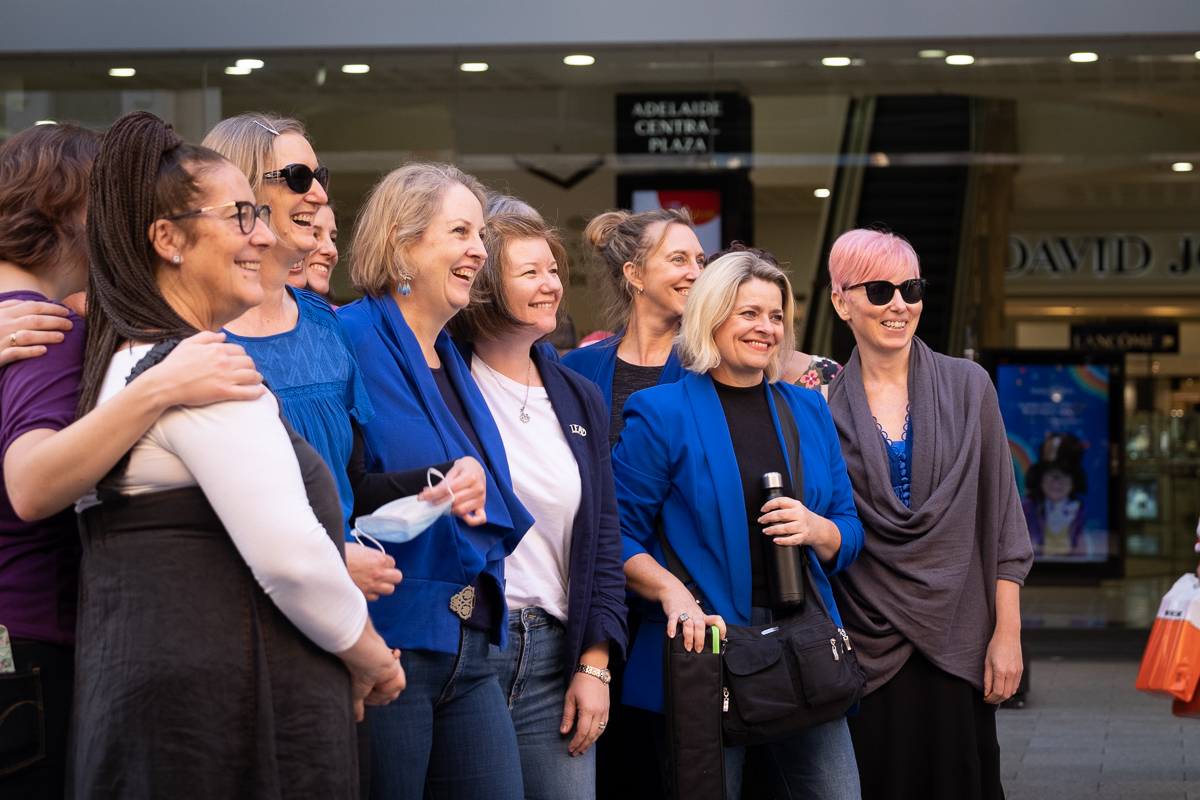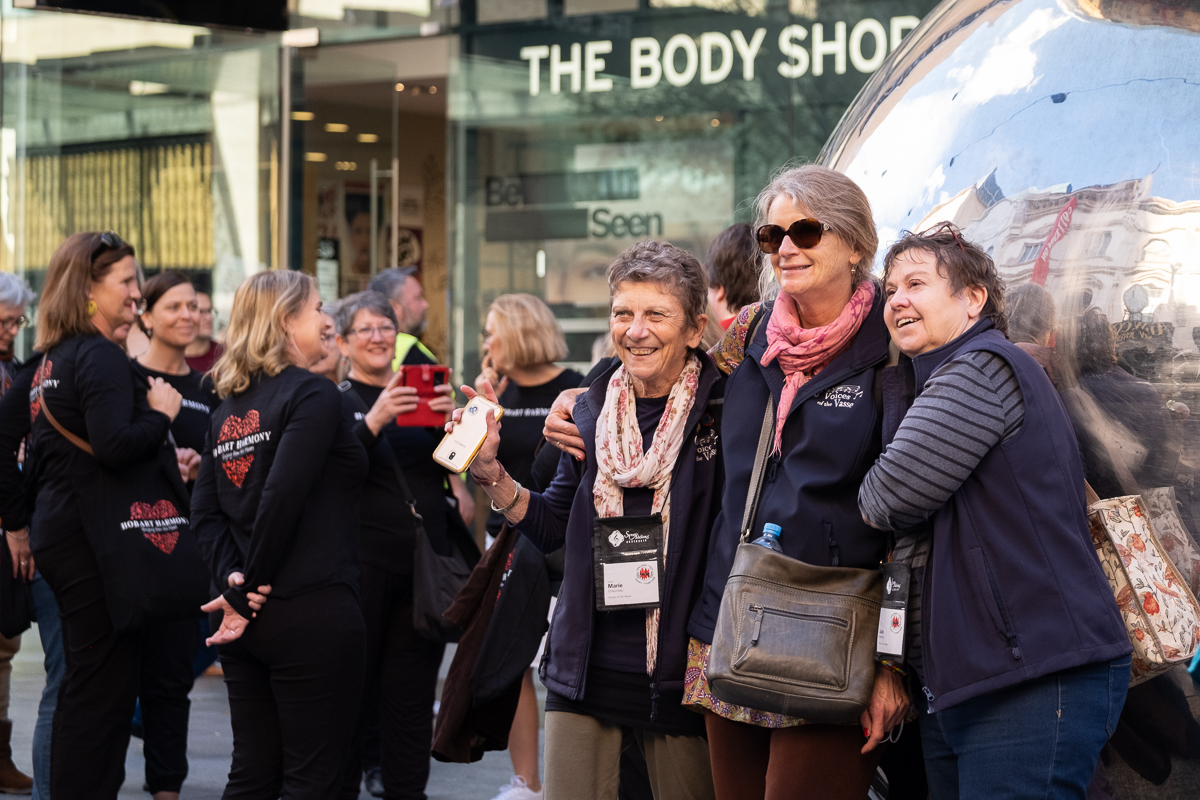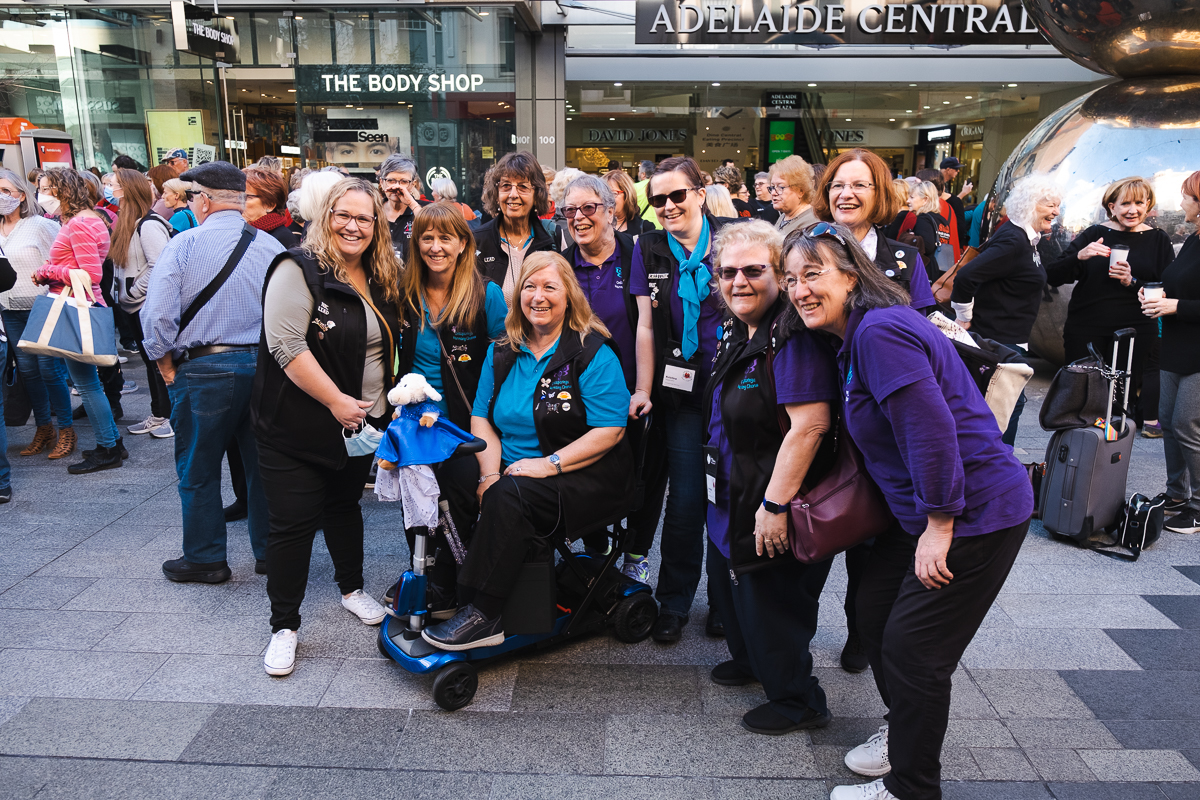 Photos from during and after the Mass Sing in Rundle Mall