Sweet Adelines Australia (Region 34) Regional Management Team
Communications Coordinator - Michelle Roy

Directors' Coordinator - Jenni Pyefinch

Education Coordinator - Bec Hewitt

Events Coordinator - Linda Vinall (Cathy Sterling from 1 May 2023)

Finance Coordinator - Annie Freeman

Marketing Coordinator - Karen Phillips

Membership Coordinator - Tracey Ezzy

Team Coordinator - Michelle Neller
Your Region 34 Regional Management Team (RMT) met for a weekend in February in Brisbane to plot and plan, discuss and design, balance and budget, create and collaborate, and make decisions about what's coming up in the future for our region, and why, how and when things will happen!
The RMT meets three times a year for a whole weekend - Friday late afternoon/evening through to Sunday afternoon. Pre-COVID-19, these meetings were always in person, usually in Melbourne or Sydney. During COVID times the meetings were held on Zoom, which had some advantages as RMT members didn't need to travel. The disadvantage is of course that for new RMT members, it's harder to get to know the team on Zoom. There is also an ability to brainstorm throughout the weekend at 'in-person' meetings (e.g. over lunch) and think of creative ideas, which doesn't happen as organically in an online meeting environment.
Our first in-person meeting since 2019 was last October in Brisbane. We currently have three RMT members - Annie Freeman, Michelle Neller and Karen Phillips - based in Brisbane, and Tracey Ezzy in northern NSW (driving distance away) so Brisbane made logistical sense. It was so good to meet face to face, and super productive! We made the decision to have one meeting a year in person - the February meeting, so that incoming coordinators attending as part of the handover process could get to know their fellow team members.
At our February meeting, we welcomed incoming Events Coordinator Cathy Sterling - also from Brisbane! Cathy will take over from Linda Vinally on 1 May, and is already contributing to RMT projects during the handover period. Again, this was an amazingly productive meeting with decisions made, budgets nailed, visions cast, and practicalities agreed on. It was a very intense weekend, but of course we did manage a little Friday night fun and Saturday night shenanigans :) Unfortunately, Communications Coordinator Michelle Roy couldn't travel due to illness, but she joined us from Geelong via Zoom and even got into the 'sunny Queensland' spirit (see pic below).
Our next weekend meeting is in June on Zoom, and we also have a couple of Sunday evening Zoom catch-ups planned before then. We keep in constant contact via email and our Facebook messenger chat group, and of course we'll meet up at convention in May - in Brisbane!
Would you like to be a part of this dynamic team of fabulous Sweet Adelines that keep the Region 34 wheels turning? Applications for the following Regional Management Team positions for terms from May 2024 to April 2026 will open in mid 2023:
Communications Coordinator

Education Coordinator

Membership Coordinator

Team Coordinator
Reach out to the relevant coordinators and have a chat about their role. Who knows? Maybe you could be our next RMT member.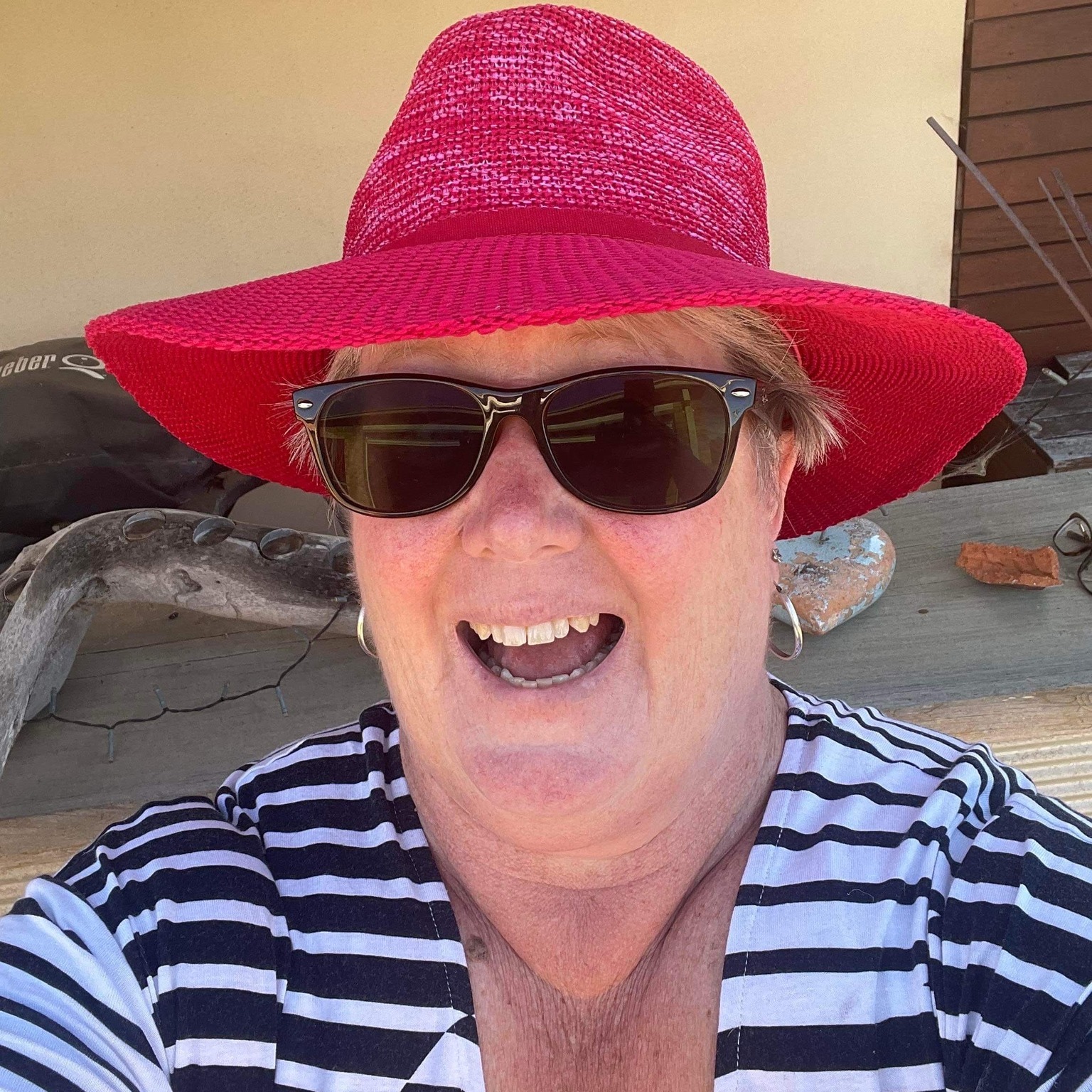 Communications Coordinator Michelle Roy Zoomed in from Geelong